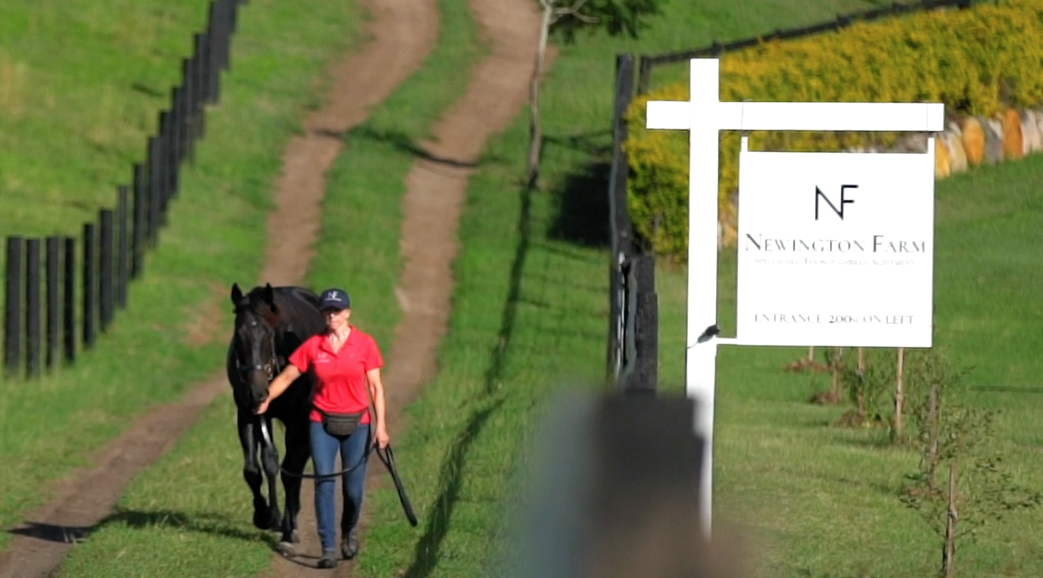 Newington Farm was purchased and developed by Julian Blaxland and fiance' Kacy Fogden in 2018, at Biddaddaba Queensland - a short drive from Brisbane and the Gold Coast. As long-time active participants in the thoroughbred racing and breeding industry, the couple wanted to establish a world class thoroughbred agistment property. A place where racehorses receive tailored spelling and agistment attention, through expert horsemanship, nutritional programming - on country with varying undulation.
After an extensive 2 year search, Julian and Kacy settled on 60 acres along Canungra Creek, at Biddaddaba. With rich soil, abundant ground water and consistent annual rainfall - the process began, to develop and improve the property to the level required to agist high quality thoroughbreds of the standard both Julian (Blue Sky Bloodstock Agency) and Kacy (Aquis Farm) deal with respectively every day. From buying, managing and pre-training high class animals the likes of Group 1 winner Prompt Response to Magic Millions Classic / Gr.1 Coolmore Stud Stakes winner Sunlight - the couple intimately understand the value of their client's bloodstock and the level of excellence required for success at the highest level.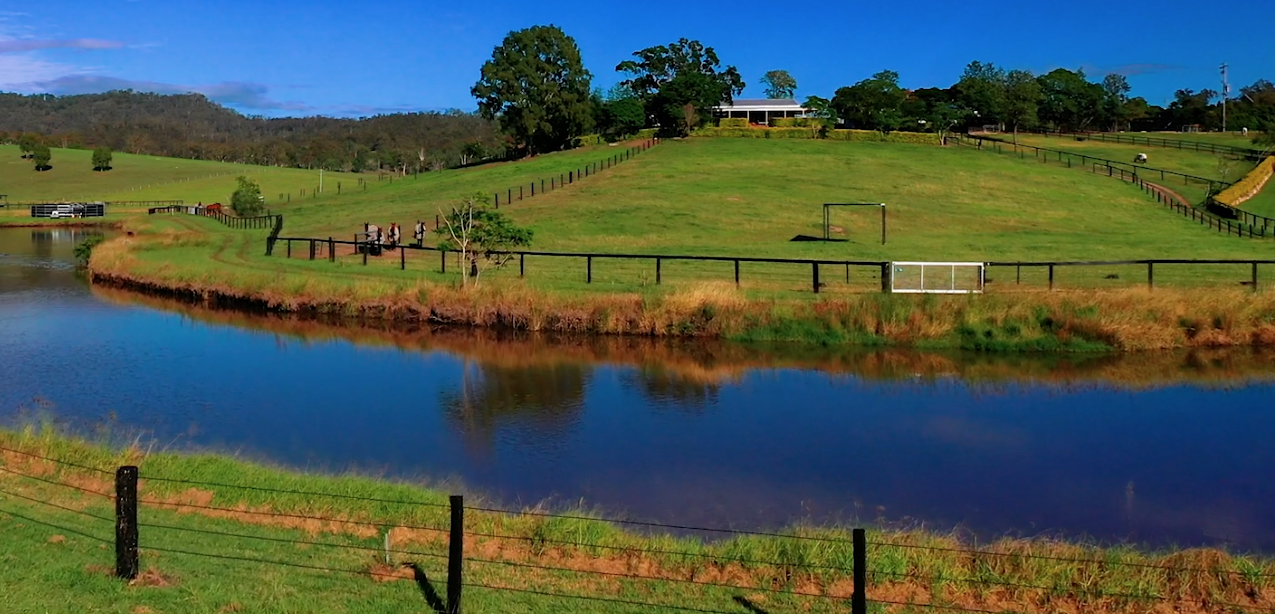 Our clients are local trainers and owners, with the farm also catering to travelling interstate horses - post Magic Millions and Brisbane Winter Carnivals plus southern based horses looking for warmth during the colder months. Our clients include trainers Chris Waller, Toby Edmonds, Bryan Guy, Michael Costa and Greg Hickman plus owners Arrowfield Stud, 2K Thoroughbreds, Blue Sky Bloodstock and Spicer Thoroughbreds. We too own and/or manage a large number of horses, racing at all levels and understand what goes into making your horse everything it can be. Our close knit team on the farm and in the office are dedicated to providing the best service possible for not only you're thoroughbred but also for you our valued clients. Racing has plenty of highs and lows and its important to enjoy every step of the the process along the way. We aim to help you achieve that at Newington Farm.